MR. AJAYA SHARMA
DIRECTOR, RNK AGRO & CHEMICALS PVT. LTD.
---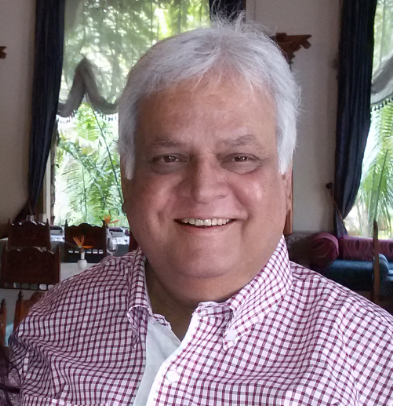 Mr Ajaya Sharma, Director RNK Agro & Chemicals Pvt. Ltd He is an accomplished professional with MBA degree from Jodhpur University 1979 and also accomplished Sportsman of his time in the field of Cricket and Badminton. He excels in determining company's mission & imparting strategic direction through policies & corporate objectives; with focus on Topline and Bottomline performance.
A keen planner & strategist with proven abilities in starting up / establishing new set ups. Astute professional with beneficial contacts for exports in Middle East, Far East, China, Africa & Europe. Responsible for overall profitability of operations, accountable for strategic utilization & deployment of available resources; motivating the personnel in achieving organizational objectives.
He has long term association with Kedia Fan group beginning his long journey from Kedia fan as early as 1981. In different roles beginning from Marketing Manager to CEO of Kedia electrical Ltd. He was part of the most successful journey of giving Kedia Fan a well known Indian household name as it was distributed all over India including Andaman & Nicobar through extensive nationwide dealer network. He was again successful in exporting Kedia fan to over 45 countries worldwide bringing in rich awards from the Government of India for the company.
As Chief Executive officer, RNK Agro & Chemicals Pvt. Ltd He was part of the pioneering team. Leading from an idea to start up and achieve a leadership status in Feed supplements (BROFAT) in Poultry Industry across India and Export markets. A widely travelled person all India and worldwide is now available for the Aqua division also to guide the team with his rich experience.