MR. RATAN KEDIA
CHAIRMAN, RNK AGRO & CHEMICALS PVT. LTD.
---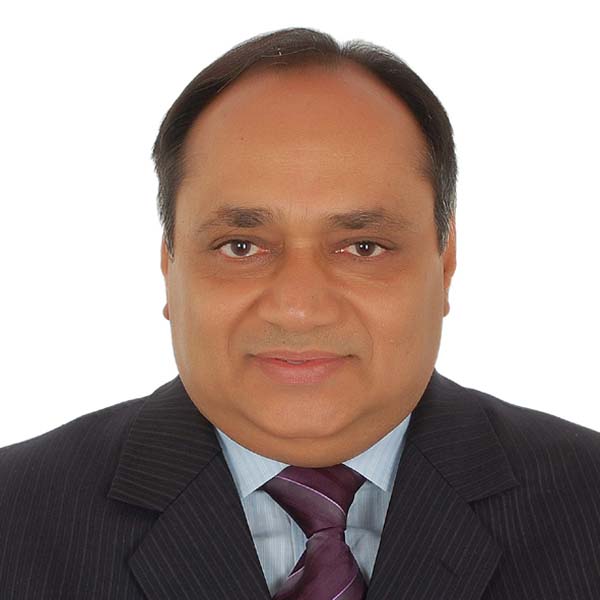 A man of great vision who chose not to exist as a mere mortal, nor as a pampered child of his father, nor did he chose to progress in family business instead he chose his own path, charted his own career and made sure to reach the pinnacle of success by running the ladder rather than push forward step by step. In short, a very dynamic yet amenable, a simple and pleasant personality is best description of Mr. Ratan Kedia. He firmly believed in the saying "Ambition is what drives you to reach for the things in life that are important to you. If it is your career, the life you live, or your family - the ambition to have the things you want will push you to succeed". He had the ambition to spread his family name worldwide and did not stop till he achieved the desired goal, a life time accomplishment.
Mr. Ratan Kedia is Chairman of Kedia Fan group of industries that is best known for more than 3 decades by its brand KEDIA FAN. He launched Kedia Electricals Ltd from Balanagar in the year 1980 as a stepping stone towards his ultimate goal. The family name Kedia became a household name and the measure of his popularity for tested first time during launch of Public issue in 1984. The overwhelming response was the testimony of his success that spurned him to move further up the ladder and made his seek wider markets away from India. The undying efforts towards attainment of single minded pursuit paved rich dividends when the KEDIA fan became the largest exported single brand of ceiling fans from India in over 45 countries.
Naturally many awards were bestowed upon him such as "INDUSTRIAL PROMOTION AWARD 1990-91" by "COUNCIL FOR INDUSTRIAL & TRADE DEVELOPMENT INDIA" presented by his Excellency Dr.Shanker Dayal Sharma, Vice President of India. The company achieved ISO9001:2000 standards and later on became recipient of several Export Performance awards. Amongst the notable ones was the, FAPCCI BEST EXPORT PERFORMANCE OF THE YEAR 2003-2004, handed over by the then Chief Minister of Andhra Pradesh Late Shri Y.S.Rajshekhar Reddy. Another memorable award was handed over by Shri Kamal Nath Industries Minister for EEPC, Best Export Performance for the year 2004-2005.
Amongst many, one of his company Rohit Extractions Pvt. Ltd.is managed by his only son Rohit Kedia, who has further taken up the onus of building business in a big way. Rohit Extractions Pvt. Ltd is the 2nd largest producer of Rice bran oil in India. The solvent plant is running successfully for the past 15 yrs and has achieved several awards. The indigenously designed plant is known for productivity and quality output as designed by Mr Ratan Kedia's vision.